BP series Vacuum assisted selfpriming Pumps
Product Detail
Product Tags
Superior Pump Performance
The vacuum asssted pump delivers extreme flows,high head cability,and a priming system capable of rapid unattended priming and run-dry operation.
1、Stainless steel priming valve
designed to eliminate carryover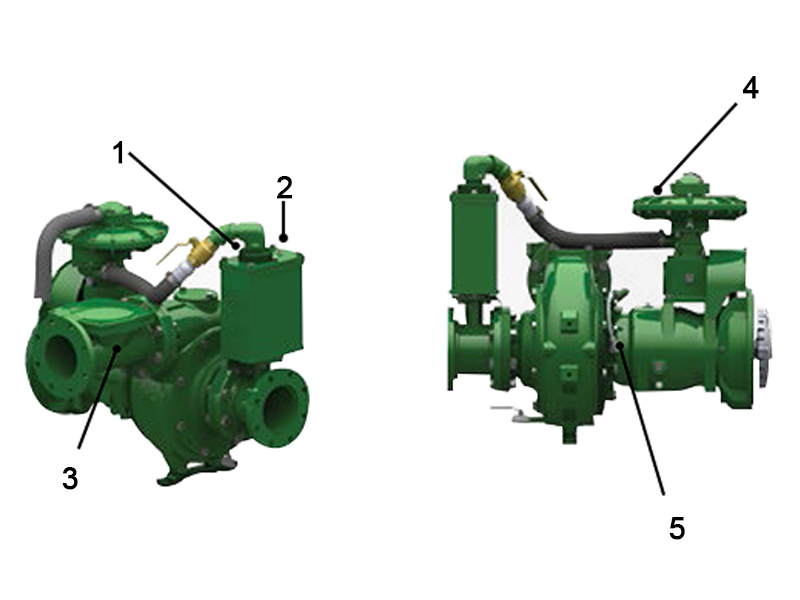 4、50 CFM diaphragm
vacuum pump for rapid
prime and re-prime
3、Discharge check valve
allows dry priming
5、Oil-immersed mechanical seal
for extended life
6、Stainless steel float
valve and strainer
7、High performance CA6NM
stainless steel impeller
provides more flow
with less horsepower for
lower operating costs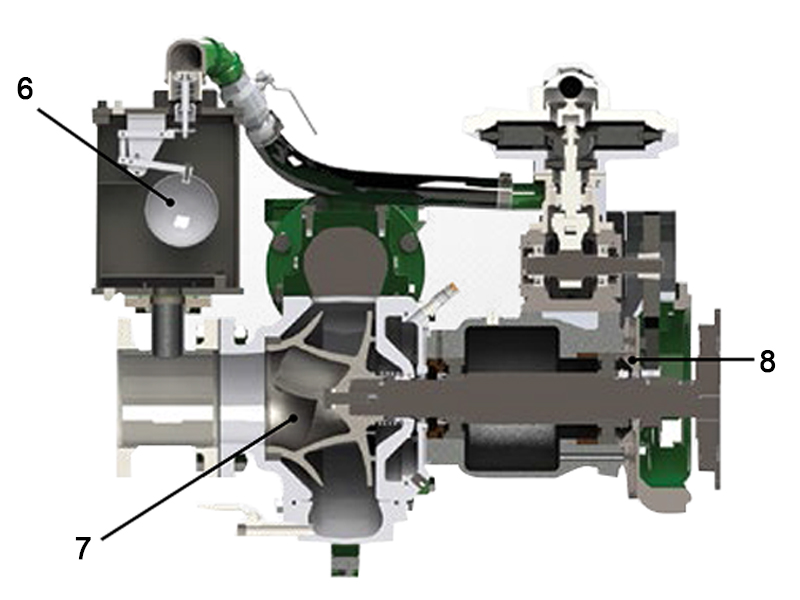 8、Chromed shafts,replaceable wear rings and oversized bearings minimize maintenance costs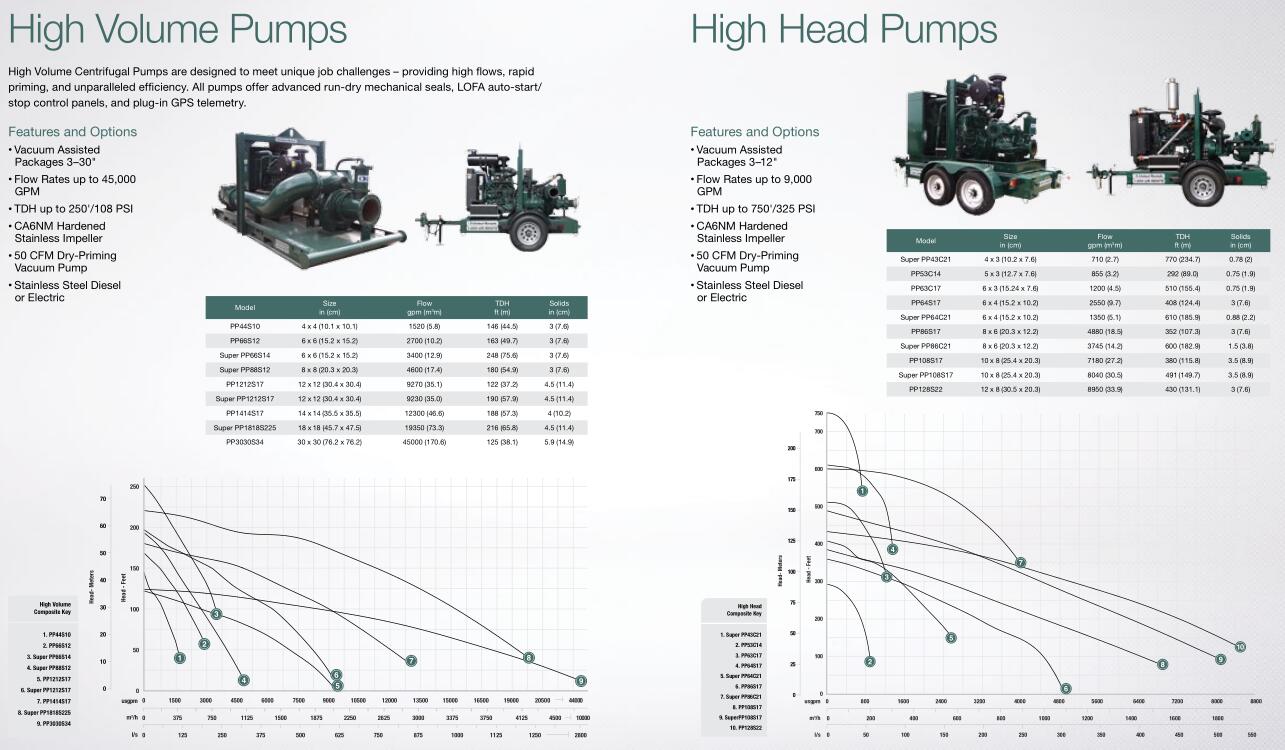 SIZES: 3-18 Inches FLOWS: 50-18,000 GPM / Heads to 500+ Feet
This series includes any of our end-suction centrifugal pumps combined with our high capacity, vacuum-assist,dry-priming system, capable of rapid, unattended priming and continuous repriming.Units are available for Solids Handling or Clear Liquid Service. Enclosed Silent Packages are available with DBA Ratings under 70 DBA@ 7 meters. Pumps are also available in a variety of different metallurgies.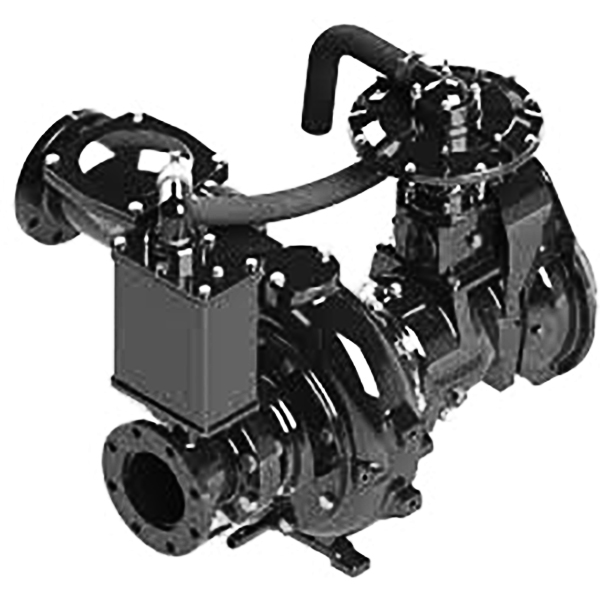 Available Mounting Configurations:
• Engine Driven Skid or Trailer Packages
• Electric Base Mounted Packages
• Engine Drive SAE Mounted Pump End
• Bare Shaft Mounted Pump End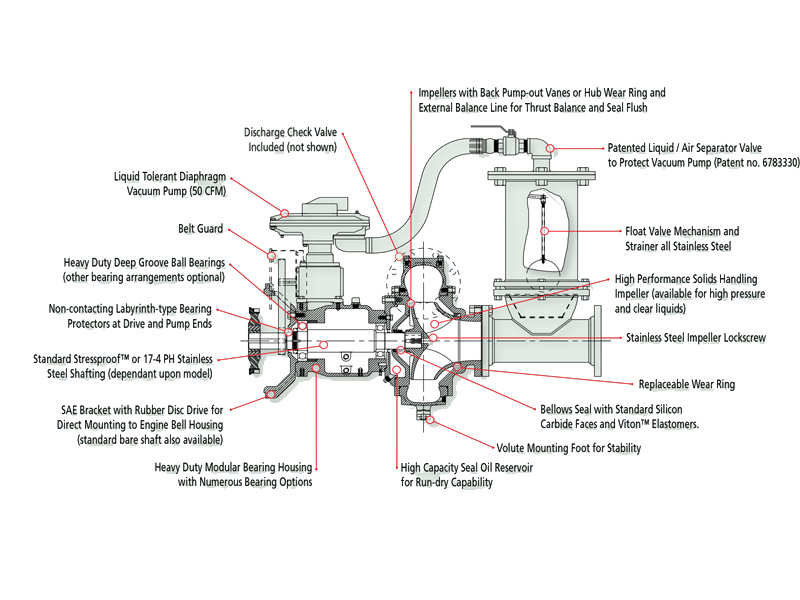 ---
Previous:
BEL series Line Shaft Deep Well Pump
---